Santa Ana Bridge Replacement
Roads & Transportation Engineering Manager Christopher Solis shares that the Santa Ana Bridge Replacement project reached a major milestone this month with the completion of all 4 supports: Abutment 1, Column 2, Column 3, and Abutment 4, for the bridge. 
The current phase of the project includes construction of the falsework or the temporary wood structure built on a temporary foundation made of compacted fill and woodblocks. This will be used to build the superstructure, which is part of the bridge that supports traffic, also called the  bridge deck of the bridge. 
Striping Improvements Along Harbor Boulevard in the Hollywood Beach Area
The County of Ventura and the City of Oxnard came together to address high vehicle speeds along Harbor Boulevard in the Hollywood Beach area. VCPWA stepped in to help with striping improvements include parking stripes, speed reduction markings, advance warning signs and speed reduction plaques. These enhancements are aimed to reduce vehicle speeds and improve safety along the roadway for pedestrians, cyclists, and motorists.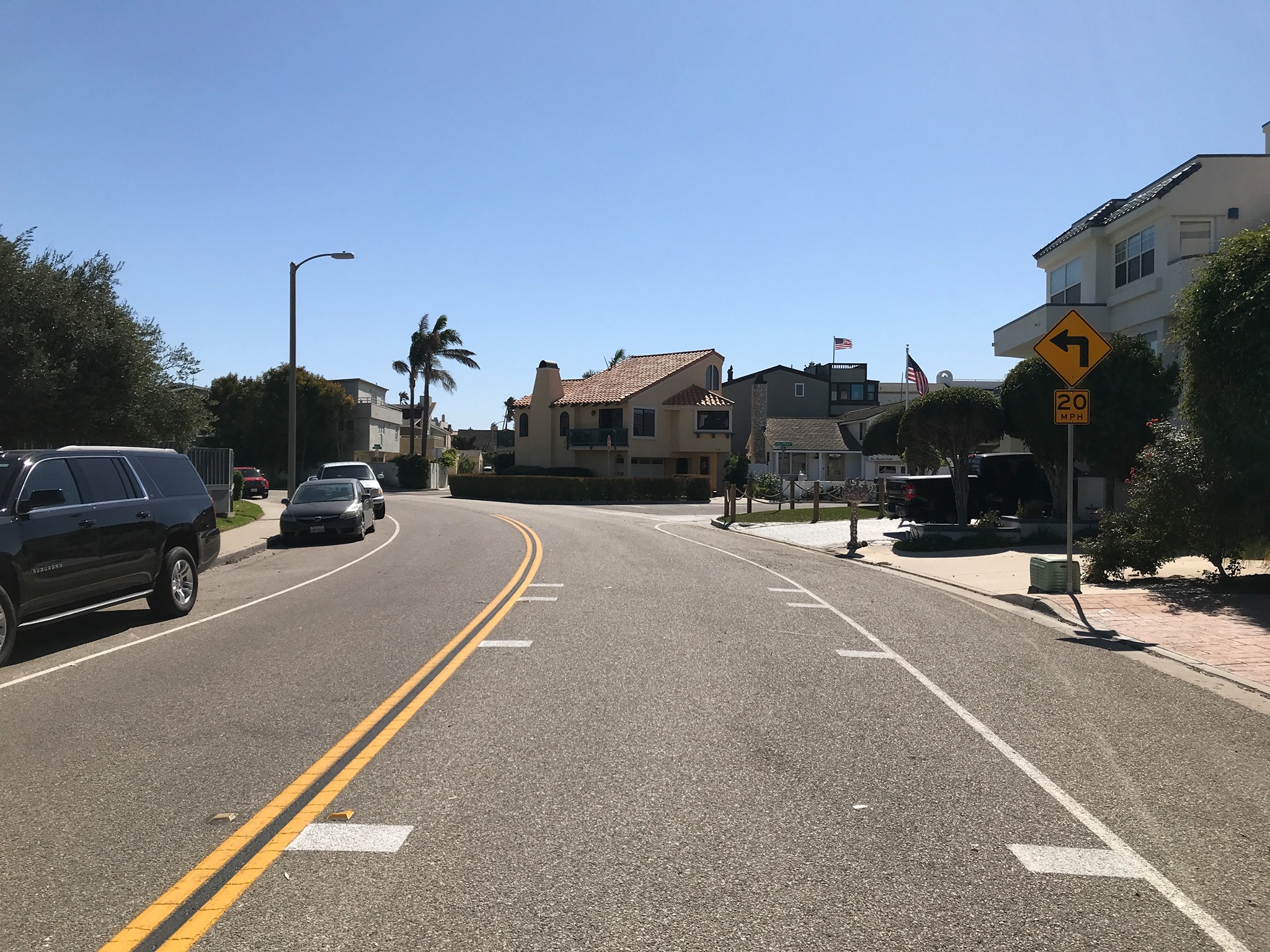 Graffiti Abatement Program
As part of Ventura County Probation's Graffiti Abatement Program (GAP), work begin in October to revitalize the Saticoy Southern Pacific Railroad Depot, a county historic landmark on the National Register of Historic Places. PWA was proud to join in this collaborative effort, supported by the County Executive Office, Board of Supervisors, General Services Agency, and Ventura County Probation.