Projects Under Construction
---
Recycled Water Pump Station No. 2 – 3rd Pump – VCWWD #1
This project is associated with the tertiary treatment system upgrades at the Moorpark Water Reclamation Facility and involves the addition of a 3rd recycled water pump and associated piping and electrical appurtenances.  This pump will operate on a variable frequency drive and allow the recycled water system to be operated with more flexibility and efficiency.  This upgrade will work in conjunction with the District's newly expanded recycled water distribution system.
Projects In Design
---
Stockton Reservoir – VCWWD No. 1 (Moorpark)
Currently in the design phase, the Stockton Reservoir will replace the existing 0.5 million gallon storage reservoir. The existing reservoir is located in the 994 pressure zone in the northwest portion of the District and is at the end of its useful service life.  The new Stockton Reservoir will be a 1.0 million gallon steel tank located on Stockton Road near the existing tank.
---
Well No. 2 Iron and Manganese Removal Facilities – VCWWD #19
This project includes the construction of a wellhead treatment system including: iron and manganese treatment vessels, chemical addition systems, reclaimed water tank, and the associated piping and electrical appurtenances. The project is being funded through a USDA loan.  The District is currently in the final stages of design and plans to have the project start construction in early 2018.
Moorpark Desalter – VCWWD No. 1 (Moorpark)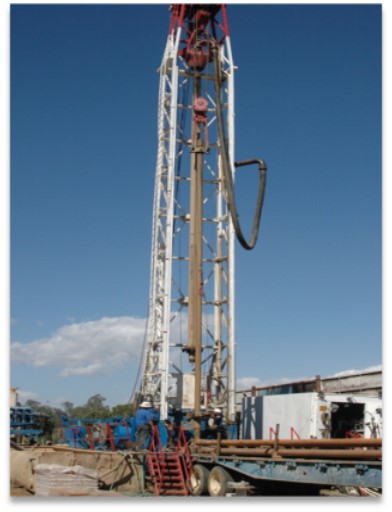 With California entering its fifth year of drought, imported water costs increasing by 300% in 20 years, the need to develop a local water supply and reduce dependence on imported water, the Ventura County Waterworks District No. 1 (District) is in the planning phase for the Moorpark Desalter Project.
This multi-million dollar project will including constructing production water wells in the shallow aquifer and extracting the brackish groundwater, which is high in salts and dissolved solids. Once extracted, this groundwater will be filtered through a membrane treatment process and disinfected, resulting in treated water which will meet State drinking water quality standards. The treated water will then be delivered to the District's water distribution system. The brine waste from the treatment process will then be discharged into the Calleguas Municipal Water District's Salinity Management Pipeline to be transported to the Pacific Ocean.
The many benefits of the Moorpark Desalter Project include:
Providing a local water supply, reducing dependence on and usage of imported water, increasing water supply sustainability and reliability, and providing drought relief.
Producing water at a lower cost than imported water – stabilizing water rates.
Removing salts from the Las Posas Groundwater Basin, improving groundwater quality, reducing migration of a "salt plume" which is spreading into the East Las Posas Groundwater Basin.
Increasing stormwater recharge, which will improve the groundwater quality.
Using less energy in the production of locally desalted water than imported water.
Providing opportunities for public outreach and education on the planning, treating, distributing, and managing of our water resources.
---
Piru Wastewater Treatment Plant Tertiary Treatment Facilities Project – VCWWD No. 16 (Piru)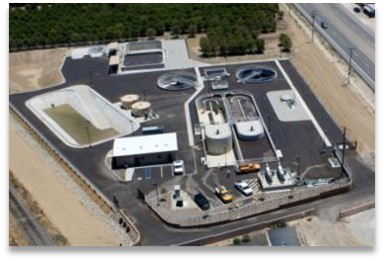 This project is in the design phase for adding tertiary treatment process facilities to the existing Piru Wastewater Treatment Plant. When the facilities are constructed, the tertiary-treated effluent from the plant will meet California State Title 22 regulations and requirements for unrestricted recycled water use. The tertiary treatment process will include filtration and an ultraviolet light disinfection processes. The recycled water will be used for agricultural and landscape irrigation in the Piru area.
Recently Completed Projects
---
New Office and Laboratory Building – VCWWD No. 1 (Moorpark)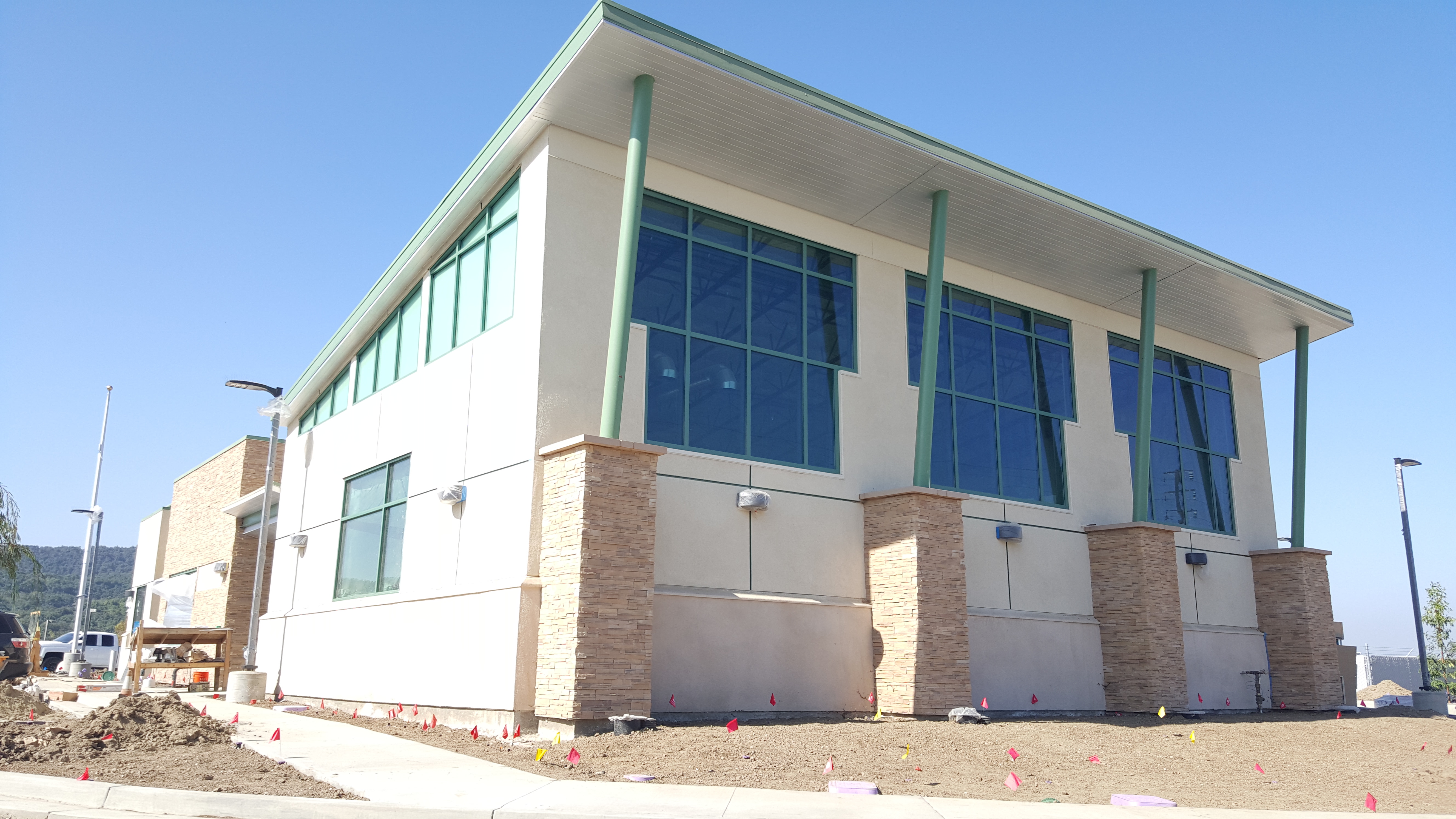 Ventura County Waterworks District No. 1 (District) has replaced its aging administration building with a new, highly functional office and laboratory building located at the Moorpark Water Reclamation Facility in Moorpark. Recently constructed, the one-story building is 5,200 square feet and features a state-of-the-art laboratory which offers full, cost-effective, in-house water quality testing. The Supervisory Control and Data Acquisition (SCADA) Operations Center provides redundancy and reliability of water system operations and water supply to District customers. The facility's Education Center provides information to the public on water conservation and natural resources management occurring throughout the District.
---
Meridian Reservoir – VCWWD No. 1 (District) (Moorpark)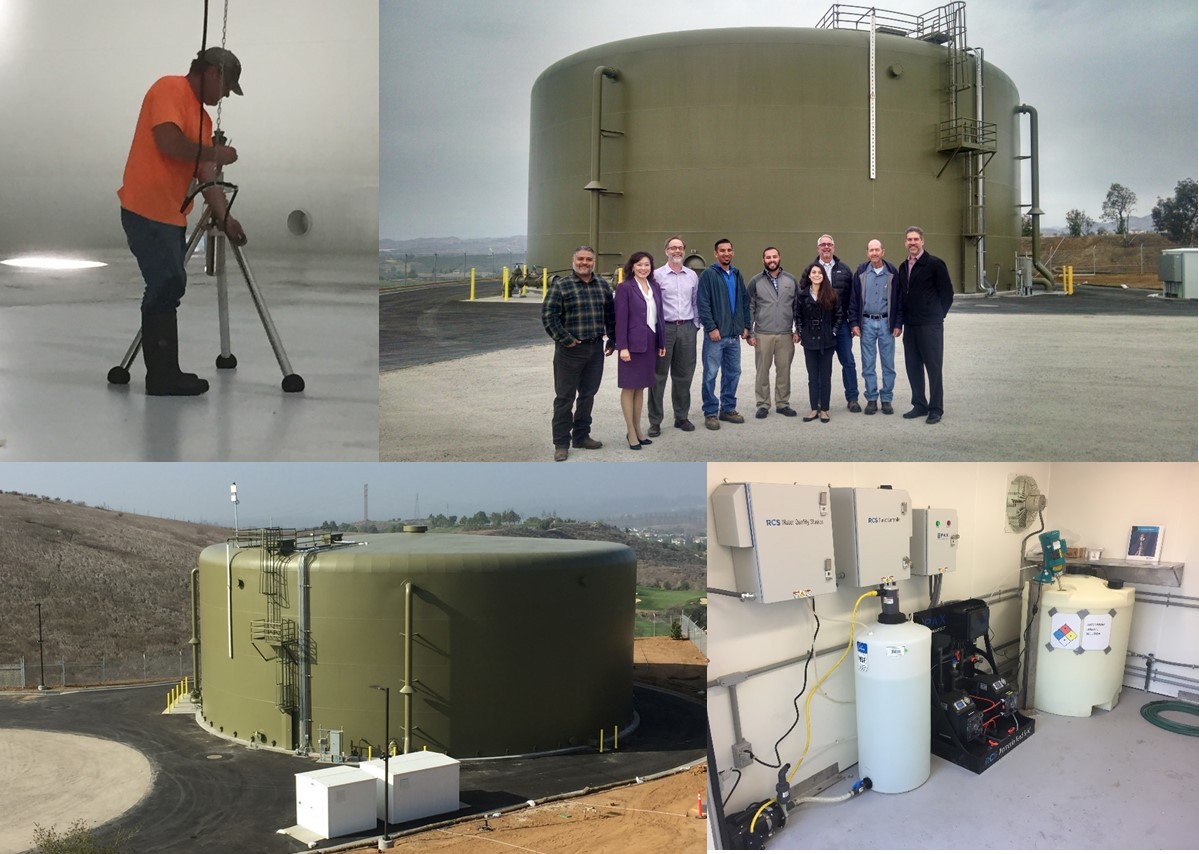 The Meridian Reservoir is currently online.
This project consisted of constructing a 1.5 million gallon steel tank and accessory facilities. The reservoir's Supervisory Control and Data Acquisition (SCADA) system gathers real-time data including water levels and chlorine residual to be analyzed and monitored at the District's Moorpark office.
This reservoir was constructed as part of the new Meridian Hills development by K. Hovnanian. The design was completed by David Evans and Associates and construction management was provided by Murow CM and the District.
This reservoir increases water storage capacity within the District creating a more reliable and robust water system.
---
Phase IV Pipeline and Booster Pump Station – VCWWD No. 1 (District) (Moorpark)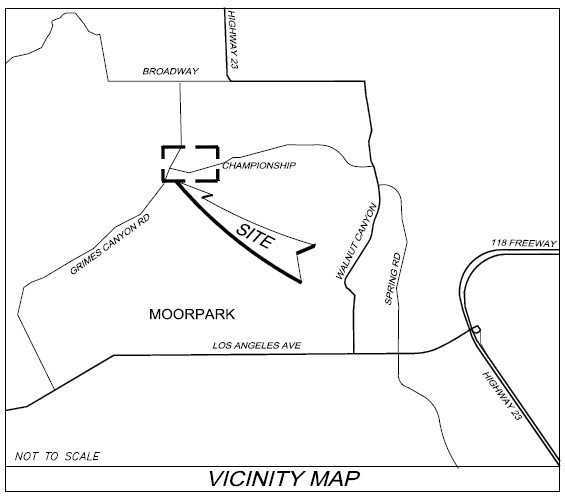 The Recycled Water Phase IV Project serves to expand the District's existing recycled water distribution system in order to serve the Rustic Canyon Golf Course. Additional recycled water use will offset/decrease potable imported water demands, therefore increasing water supply reliability. The Recycled Water Booster Pump Station will increase recycled water pressure using up to four pumps. Project facilities include new pipeline,concrete block pump station, and a hydropneumatic tank.
Construction Start: February 2017
Contractor: GSE Construction
Designer: Water Resource Engineering Associates
Construction Management: VCWWD #1
This webpage will be updated as construction progresses. If you have any questions or concerns please contact Ryan Lippincott at (805) 378-3018.
---
For current information on the status of the projects listed above, please review the Monthly Projects Status Report