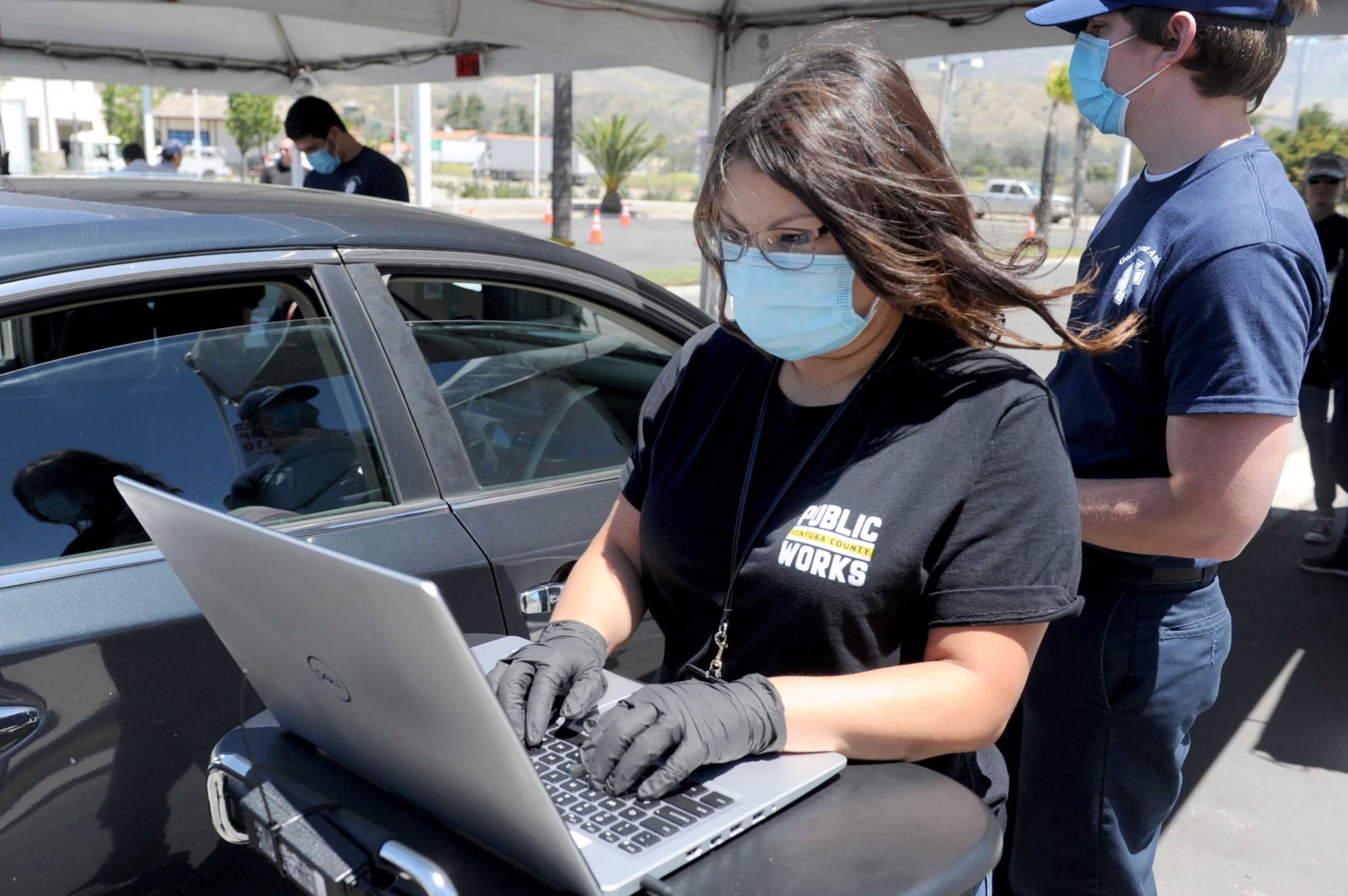 As the County of Ventura has expanded free testing throughout the county for residents, many of staff at VCPWA are stepping in from their regular duties to assist with disaster service needs.
With surge testing averaging about 1,000+ tests per day, staff is assisting at drive thru testing locations to run day to day operations.
Two testing locations, Oxnard College and Moorpark College, are run by VCPWA staff – Gabriel Ramirez from Watershed Protection and Howard Hope from Water & Sanitation. As the site managers they must make sure that the daily operations are running smooth which may also require them to wear many hats.
"My day can consist of anything, from troubleshooting the printers and computers, motivating staff when they are tired and exhausted, talk to people that have been diagnosed with COVID and give them guidance and sometimes emotional support," said Ramirez. "My assignment has been a humbling and life changing experience. I am honored to be able to serve our community."
To find out more about current testing sites, please visit VenturaCountyRecovers.org