TRANSPORTATION FACILITIES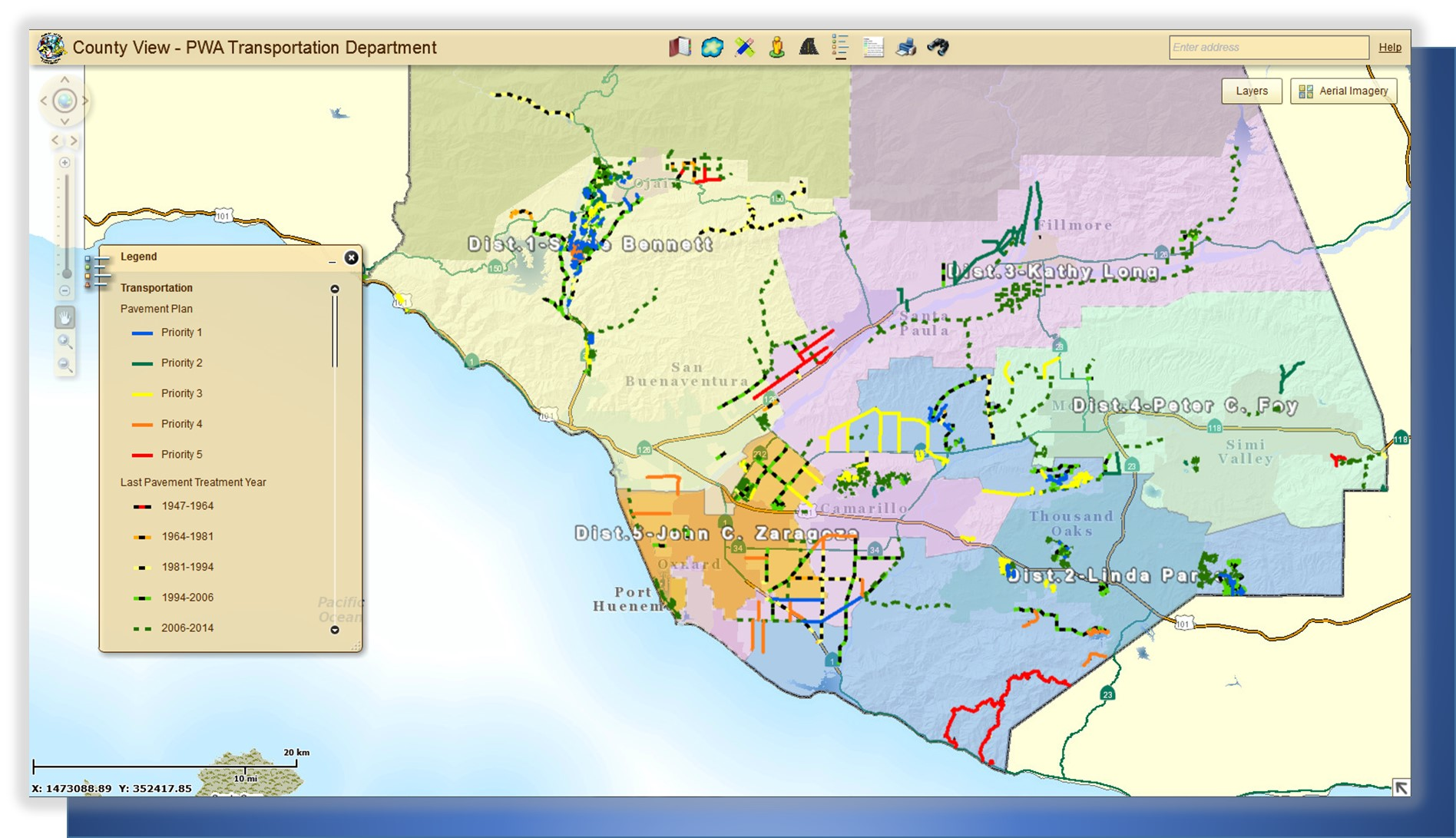 You can view information related to the Multi-Year Pavement Plan, when a road was last resurfaced, and view other information related to road facilities maintained by the Transportation Department.
RESEARCH LAND RECORDS ONLINE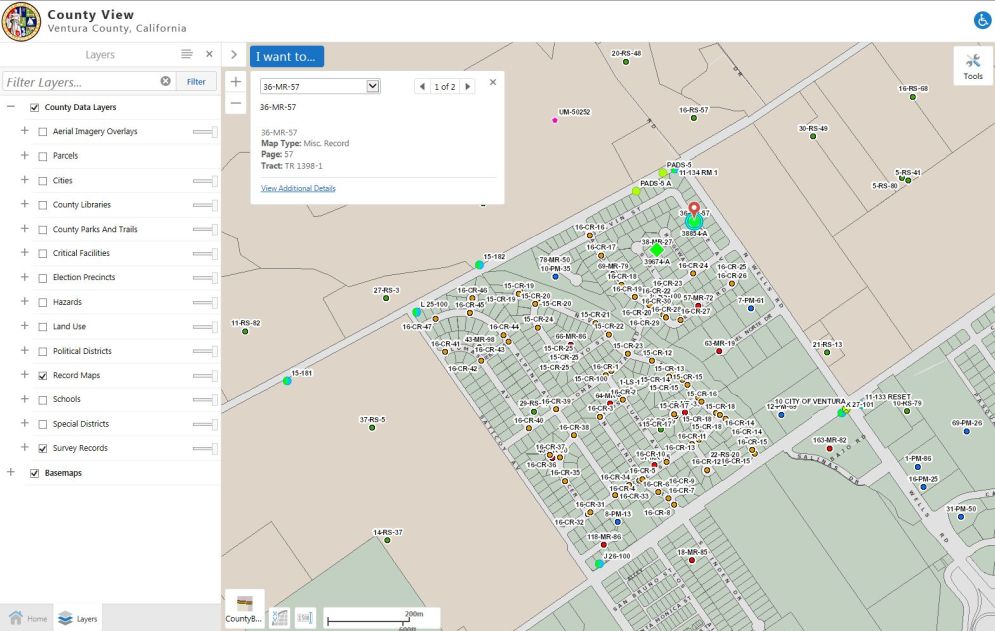 You can search for, view and download land survey records using County View, Ventura County's web GIS application (provided by the County's GIS Division).
The following land survey records are available for research and download through County View:
Miscellaneous Records – MR (including Tract Maps)
Parcel Maps – PM
Records of Survey – RS
Corner Records – CR
Centerline Tie Sheets (NEW!)
Benchmarks
Unrecorded Maps – UM
General instructions for using County View to research land survey records can be viewed and downloaded here.
You are also welcome to visit the County Surveyor's Office web page for additional land survey related information.